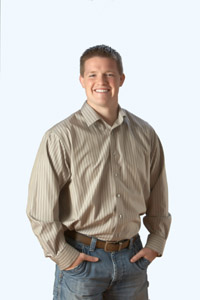 Earn a 6 Figure Income With Squeeze Pages. Really? That is what Russell Brunson claims. The creator of a new Internet product called
Dot Com Secrets X
. If you haven't ever heard of this guy. Well, he is an Internet multi-millionaire 20 something from Idaho.
Product Name:
Dot Com Secrets X
Producer:
Russell Brunson
Launch Date: January 14, 2012
Type: Training Membership
Price: $1 (30-days trial then $97/mo)
The Dot Com Secrets:
The training is divided into 3 phases;
Get Traffic and Sales Fast
Build Your Organic Growth Strategy
Turn On The Mass Media Traffic.
The 30 day challenge
Each phase is 30 days in duration and provides precise guided coaching including all of the tools, resources, swipes and over the shoulder video tutorials to ensure that you are able to implement what you learn.
Day 01.) Your Squeeze Page and Auto Responder
Day 02.) How to Turn $25 into $240k
Day 03.) Picking Your SLO
Day 04.) Start Sending Traffic
Day 05.) Monitor Results… Rinse and Repeat
Day 06.) Your Free Website
Day 07.) Recap, Hints and Your Email Newsletter
Day 08.) Paid Solo Ads
Day 09.) Big, List, Co-Ops, List Brokers and More
Day 10.) Ad Swaps
Day 11.) Your Bag of Email Tricks
Day 12.) What Do You Send To Your New List?
Day 13.) The 3 C's
Day 14.) The Power of Story
Day 15.) The Review Website
The Second half of
Dot Com Secrets X
covers (SEO) Search Engine Optimization
Day 16.) One-site SEO
Day 17.) Off-site SEO
Day 18.) Links to the Links
Day 19.) Launch Piggy Backing
Day 20.) Organic Growth
Day 21.) The Smack Down
Day 22.) Day 22
Day 23.) Your Landing Page
Day 24.) Your Signature File
Day 25.) Providing Value
Day 26.) Creating Your System
Day 27.) Cool Forum Tricks
Day 28.) Message from Your Mentor
Day 29.) I'm Gonna Show You
Day 30.) The Next 30 Days
Iron Clad Guarantee - The $1 Goes To Charity
I was attracted to the 30 day challenge because it forces you to commit and focus to produce results. One thing that I always look for when testing a product is that it has a money back guarantee. I liked the idea of a $1 trial for 30 days and a zero financial risk. BTW. The $1 dollar doesn't go into Russell Brunson's pocket he donates it to charity.
How to Get Started and Join the Challenge